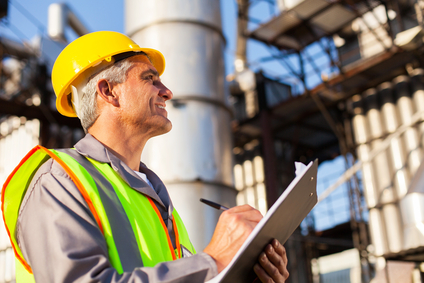 Dear Sir or Madam, Since 2000, we have been specialising in the delivery of complete thermal insulation projects for industrial and power-engineering applications, as well as in scaffolding work.
We accept and deliver both small jobs and large projects requiring cooperation with many partners in the construction and power-engineering industries. We are subcontractors for companies such as Mostostal S.A., ZRE Katowice, Energa Serwis or Kaefer S.A..
Also, we have a permanent contract with PGNiG TERMIKA under which we provide day-to-day and emergency insulation, boiler brickwork and scaffolding services in the company's grounds. The high quality of our services and adherence to deadlines are ensured through the use of qualified technical and management personnel with many years of experience. What also matters is our specialist technical resource base, with two workshops equipped with leading-edge, precision machines.
GER-BUD Warsztat Centralny (Main Workshop)
Płock Ul. Zglenickiego 50B
Manager: Piotr Kamiński,
tel.: 509-357-890

GER-BUD Warsztat    (Workshop)
Warszawa Ul. Augustówka 30
Manager: Robert Mazurek,
tel.: 781-449-129

The quality of our work is confirmed by certification to the ISO 9001:2009, ISO 18001:2004 and ISO 14001:2005 standards. You can see us working on many construction, upgrading and repair projects for major structures in the power-engineering sector. In addition to power engineering, we successfully deliver our services to customers in many other industries, such as the petrochemical or refinery sectors.
We hope our experience and engagement in insulation projects to date will encourage you to choose us as your contractor or subcontractor.
We look forward to working with you.
Kind regards,                    

Gerard Ochociński